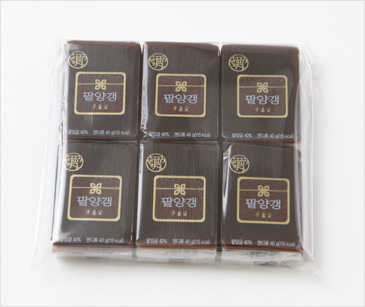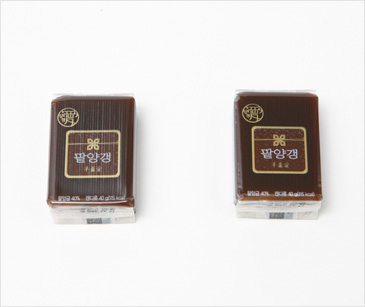 Yanggangae red bean jelly
Food Type: Candy (Bean jelly)
Packing Material: Polyethylene
40g x 6 pieces
Packing size: 15 boxes

Red bean paste (red bean- China), white sugar, syrup, isomaltooligosaccharide, trehalose, palatinose, agar (Korea)
6-piece plastic packing
'Yanggangae' is a representative brand of Samsung Food, which has being supplying bean jelly to large food and distribution companies for 25 years with its own registered trademark.
In order to deliver the best taste and flavor to our customers, we produce soft plain bean jelly by using differentiated high quality raw materials (fresh bean, natural disaccharide, palatinose, agar, etc.).